Our budget
A message from the leader of our District Council, Cllr Tim Gwilliam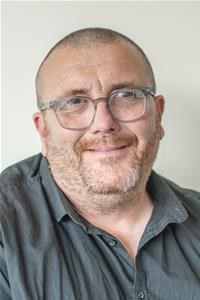 On 23rd December, we launched our consultation asking for feedback on our proposed budget for the next financial year that starts in April. Thank you to all of those who took part.
We have now agreed the budget for Forest of Dean District Council for the 2023/24 financial year.
As with all councils we are faced with continued reduction in base funding from the central Government and this year is no different. In fact, the past 10 years have seen the FODDC lose a great deal of its government base funding and we're expecting to lose more funding from the Government in the coming years.
Such a massive loss in basic funding when added to rising inflation and increased service costs, is proving catastrophic to many councils and so it is clear to see the financial pressures that we are facing. 
All of this, while still only receiving 9.44p from every £1 of your Council Tax bill.
We understand that being asked to pay more Council Tax, even if it's 11p a week, is going to cause some issues. Everyone will have faced huge rises in heating and lighting their home, filling the car up with fuel, even in their shopping baskets, everything seems to be going up.
We are of course acutely aware that households throughout the district are facing massive financial pressures and that we have a balance to reach when it comes to the money we spend and the services we provide.
In order to continue to provide all the services we deliver for you, while still delivering high quality services, we have been working hard to make savings and to make those services as efficient as possible, all whilst continuing to provide the best possible service to our residents.
Last year we were able to reduce our costs by over £259,000, and this year we are hoping to reduce them by a further £340,000. This is made possible by increasing the efficiency of the services we provide, through the great work of our staff and by making positive changes such as reducing the amount of carbon sourced power our buildings are using. We have avoided cutting any essential services and that is also key to our planning.
We have now agreed a budget which will continue to deliver all of the services you expect from your District Council while continuing to meet our core aims of tackling the climate emergency on a local level, providing record numbers of affordable housing for residents who need it most, developing a vibrant and resilient local economy and improving community wellbeing across the Forest of Dean.
We know there are some areas that need improvement and we are striving to ensure that we deliver cost effective, sustainable and fit for purpose services that provide real value for money. Services that are fit for not only today, but for the future.
We also are aware that there are members of the community who need very real and tangible help and through the work of the cost of living crisis team and the Council Tax Support Fund we can reach those most in need.
This next 12 months is going to be a very exciting year for the Forest of Dean. We are pushing forward with our successful Levelling Up project which will see the redevelopment of Five Acres, as well as the development of fantastic new facilities at Hartpury and Cinderford and we look forward to seeing these developments continue to take shape.
We know that the pathway we are on is encouraging businesses and its educational organisations to come to the Forest of Dean, helping to further grow our economy and our opportunities. There are some hugely exciting things on the horizon that can make a real difference to everyone in the Forest of Dean.
If you are interested in finding out more about how we spend the Council Tax we receive, please use these webpages to find out what we achieved last year and what we have planned for 2023/24.
Tim Gwilliam - Leader of Forest of Dean District Council